When synchronized with Concordance Desktop, each tab in Concordance Desktop has an associated tab in the Concordance Viewer, displaying the associated document view. You can have up to 16 views open at the same time. Each view is accessible using the named tabs at the top of the workspace. The database you are currently viewing will be underlined.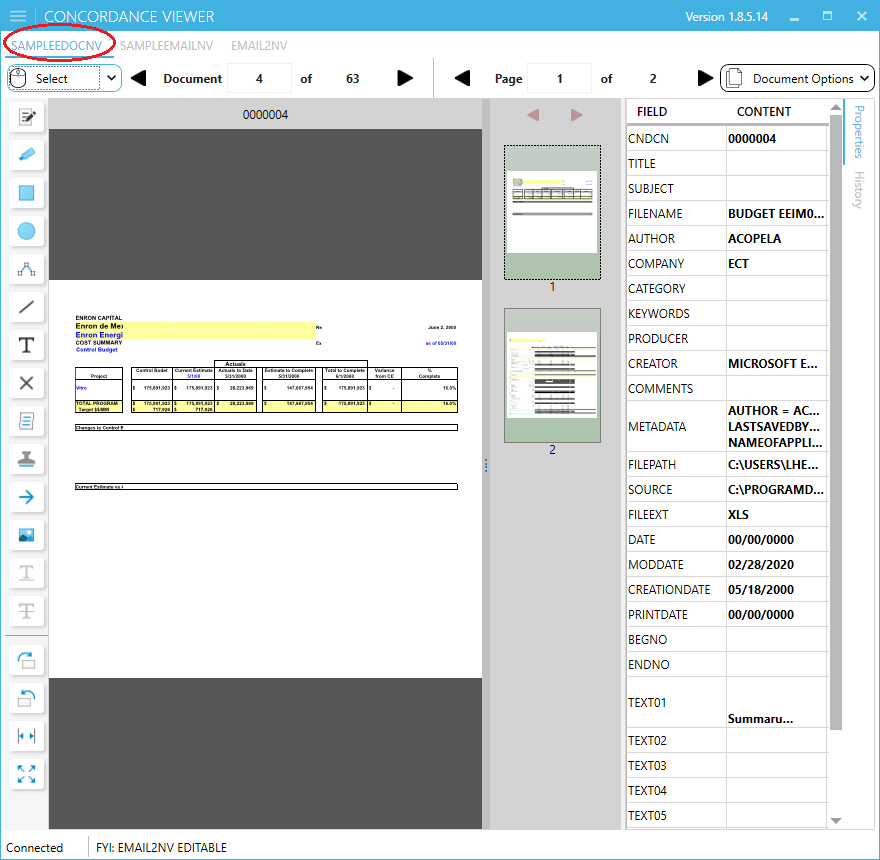 Changing Between Databases in the Viewer
The database that is currently displayed is the database tab that is highlighted in blue.
To change to another database view in the Concordance Viewer do one of the following:
•Select the database name by clicking on it.
•Toggle to the database name by holding the Ctrl key and selecting the Tab key until the desired database is selected.
To Close a Database in the Viewer
1.Select the X to the upper right of the database that you would like to close.
2.A Warning is displayed across the viewer.

3.Select OK to close the database.
4.Select Cancel to leave the database open.