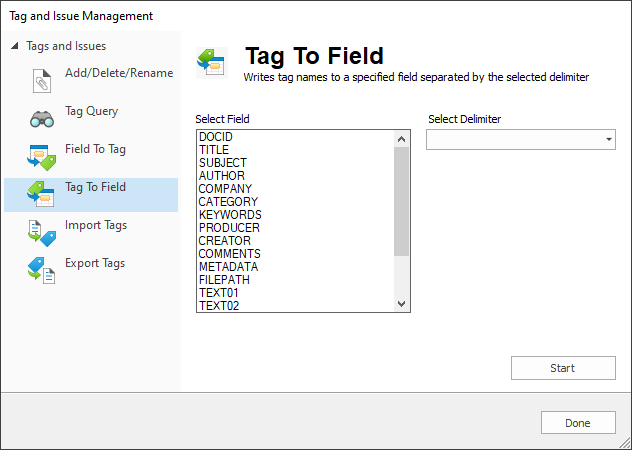 The Tag To Field feature writes applied tag names to a specified field in the database, separated by a specified delimiter.
Creating a Field with Tag Names
1.On the Tools menu, click Manage Tags/Issues. The Tag and Issue Management dialog displays, on the Add/Delete/Rename tab.
2.Click the Tag To Field tab.
3.In the Select Field list, select the field to use for saving the tag names.
4.From the Select Delimiter list, select the delimiter to use to separate the tags in the field.
5.Click the Start button. The tags are processed and any records with tags applied are updated to add the applied tag names to the specified field.
6.Click Done to exit the Tag and Issue Management dialog. If a record has one or more tags applied, the tag(s) will now be written to the field you specified.