Using the media key (image key) field in Concordance Desktop, the viewer can synchronize with the current database and display the associated documents.
With the Concordance Desktop viewer open alongside the Concordance Desktop application, you can view a record in the Browse and Table views while viewing the same record in the viewer.
Documents may consists of multiple pages. A multi-page document will reflect 1 of # of pages, when on the first page of the document.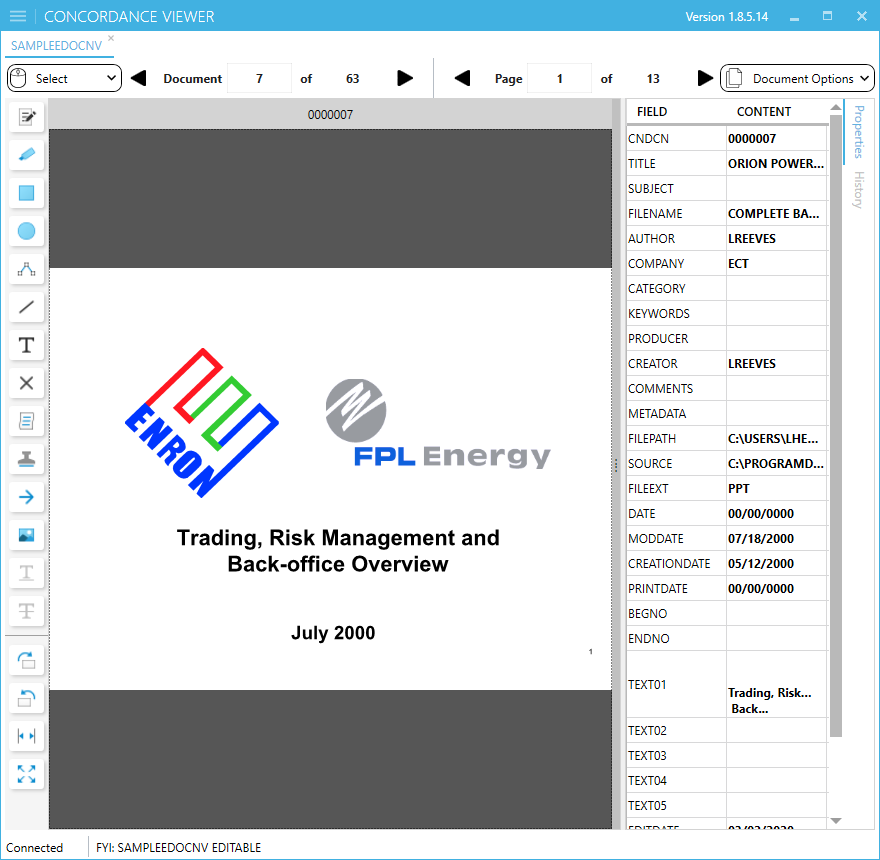 To Open Documents in the Viewer
1.In Concordance Desktop, open the database you want to view.
2.On the Dynamic toolbar, click the View Image (camera) button.