The Tags Panel in the Navigation Pane on the left contains two additional panes with Tag information.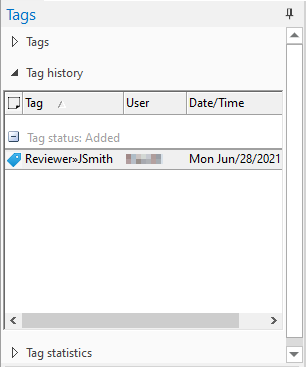 As you navigate through your database records, the Tag history updates to display details for tags that have been added or deleted from the currently selected document. The history details include who applied or removed the tag, and when.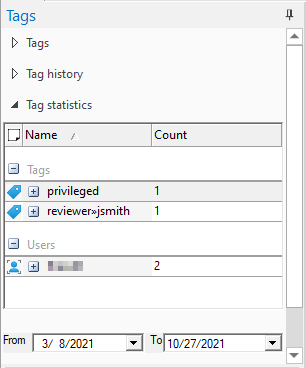 The Tag statistics section of the Tags Panel allows you to review the history of all tags applied to the current database. You can select a date range at the bottom, to see what tag activity occurred during that timeframe. This feature is useful for monitoring review progress. If you are not seeing the most recent tag activity, click the Refresh button at the bottom to update the display.