Using the print command in Concordance Image, you can print the current document displayed in the viewer.
| | |
| --- | --- |
| | Printing images that contain markups to Adobe PDF using File>Print, does not permanently burn the markups in the document. If you want markups burned in, you must run the documents through the Production process, then print the produced document. |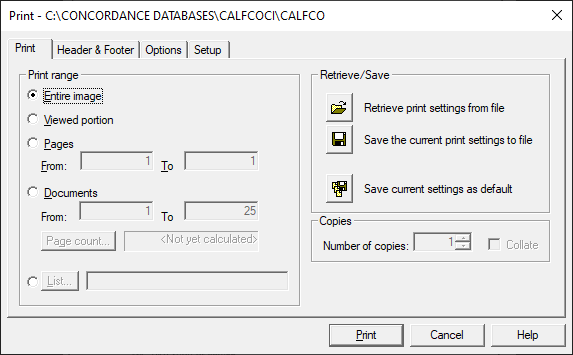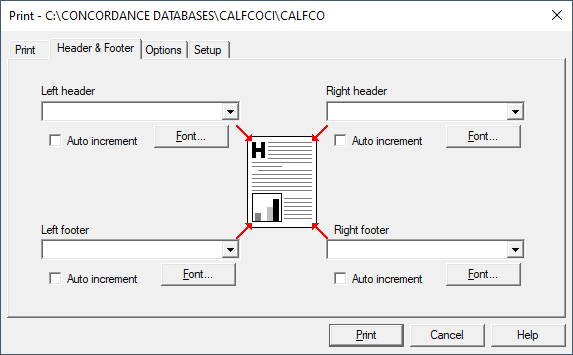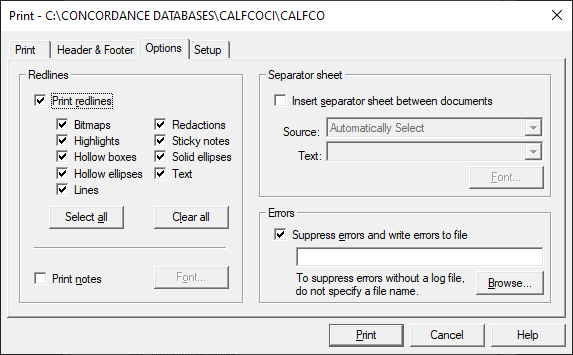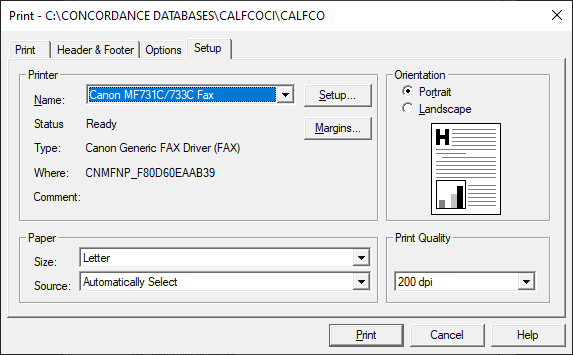 To Print in Concordance Image
1.In Concordance Image, locate the document you want to print, and then from the File menu, click Print.
2.On the Print tab in the Print dialog, select what you want to print in Print range (image, portion, pages, and documents). Select the Number of copies to print. On this tab you can also save your print settings or retrieve previous print settings that you want to use.
3.On the Header & Footer tab, select the field that you want to appear in the four available headers and footers. Select Auto increment for any fields that you want to auto increment for each document. You can also select the associated Font button to specify the font for each header and footer.
4.On the Options tab, specify which Redlines should appear and define Separator sheet details if needed.
5.On the Setup tab, make sure the correct Printer is selected, and select your Paper options, Orientation, and Print Quality.
6.When finished, click Print.