Because your transcripts are unique documents with added notes, highlights and attachments, Concordance offers an Annotation Report Writer tool for customizing reports for your transcript database.
Depending on your needs, each annotated report created in the wizard may include several types of annotations and the text included in the annotations.
1.In Concordance, open your transcript database.
2.On the Toolbar, click the arrow next to the Report button and select Annotation report writer.
3.In the Annotation Report dialog box, select Annotation Report Wizard and click OK. The Report dialog displays.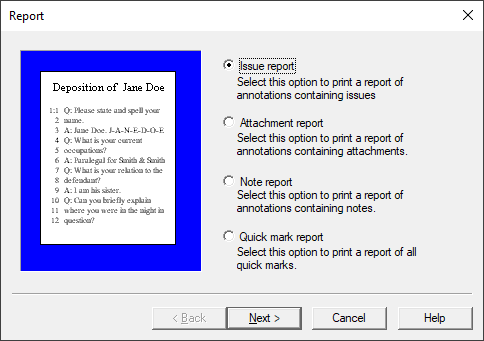 4.Select the type of annotated report you want to print:
•Issue report - prints an issues report
•Attachment report - prints a report of annotations containing attachments
•Note report - prints a report of annotations containing notes
•Quick mark report - prints a report of all transcript line number highlights
5.Click Next. The Issues dialog displays.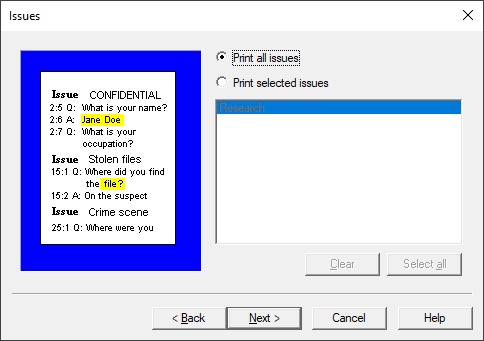 6.If you selected Issue report, choose either Print all issues or Print selected issues and select the issues to print from the list box.
7.Click Next. The Annotations dialog displays.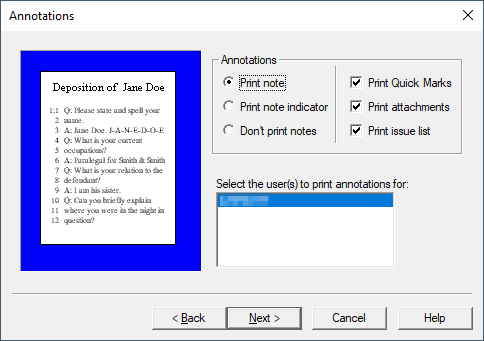 8.In the Annotations section, select the options you want. You can also select specific users in the list box on the bottom right.
9.Click Next. The Context dialog displays.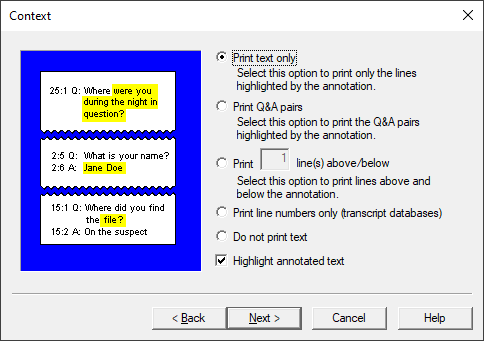 10.Select the Context options you want. Click Next. The Formatting dialog displays.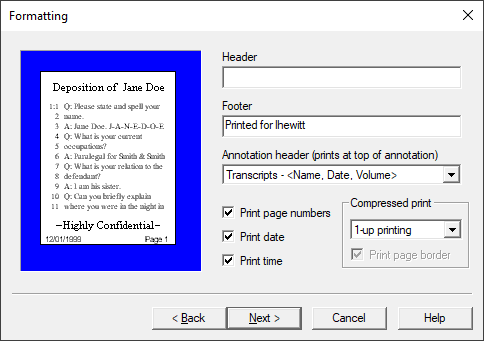 11.If desired, add a custom header and/or footer to the report by filling out the Header and Footer fields. Specify any additional formatting options you need. Click Next. The Print dialog displays.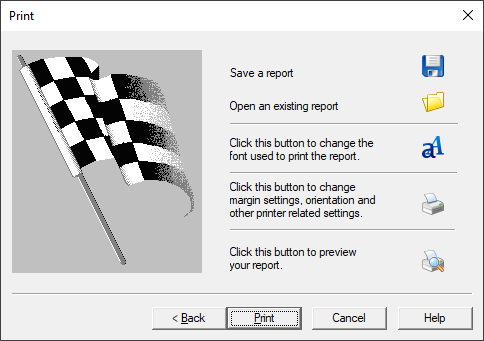 12.Define your final print options in the Print dialog box, like customizing the font and page layout, and whether to print a hard copy or save to a file. It is recommended to preview your report before printing a hard copy or saving to a file.
13.Click Print to print the report.