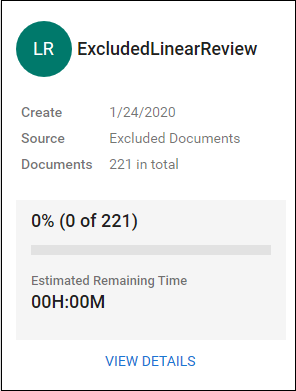 Running a Linear Review
Starting from the REVIEW page for a case:
1.Click VIEW DETAILS on the review card for the linear review you want to start. Details for the linear review display.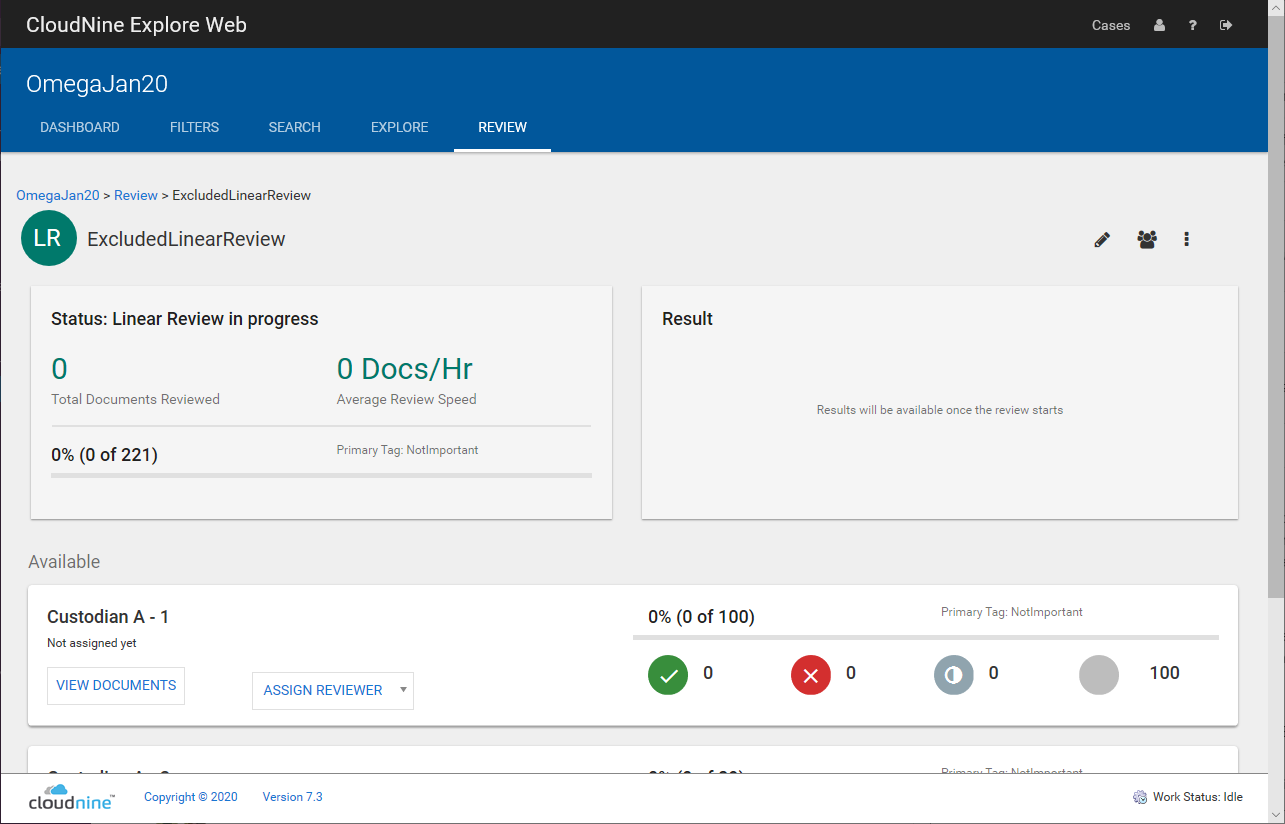 2.If a batch of documents has not be assigned to you yet, within that batch select yourself from the ASSIGN REVIEWER drop-down.
3.To review documents click VIEW DOCUMENTS in the batch you want to review. The document viewer opens and displays the first document in the batch.
4.Review the documents as needed. You can decide whether tags should be applied in the panel on the right, or mark documents for further review. See Using the Document Viewer for more details on functionality available within the viewer.
5.To pause reviewing, click Back in the upper left corner. The REVIEW page displays again. You can return to the same review again, and you will be taken to the first non-coded document in the batch.