Manual Processing - Part 6 of 6
19.At the Confirmation screen, you have one final chance to review all source selections and PST output options before proceeding. Use the PSTs and Folders and Other File Types tabs to review all Selected Items. You can click Back to return to the Source/Review/Filtering screen and make any changes as necessary.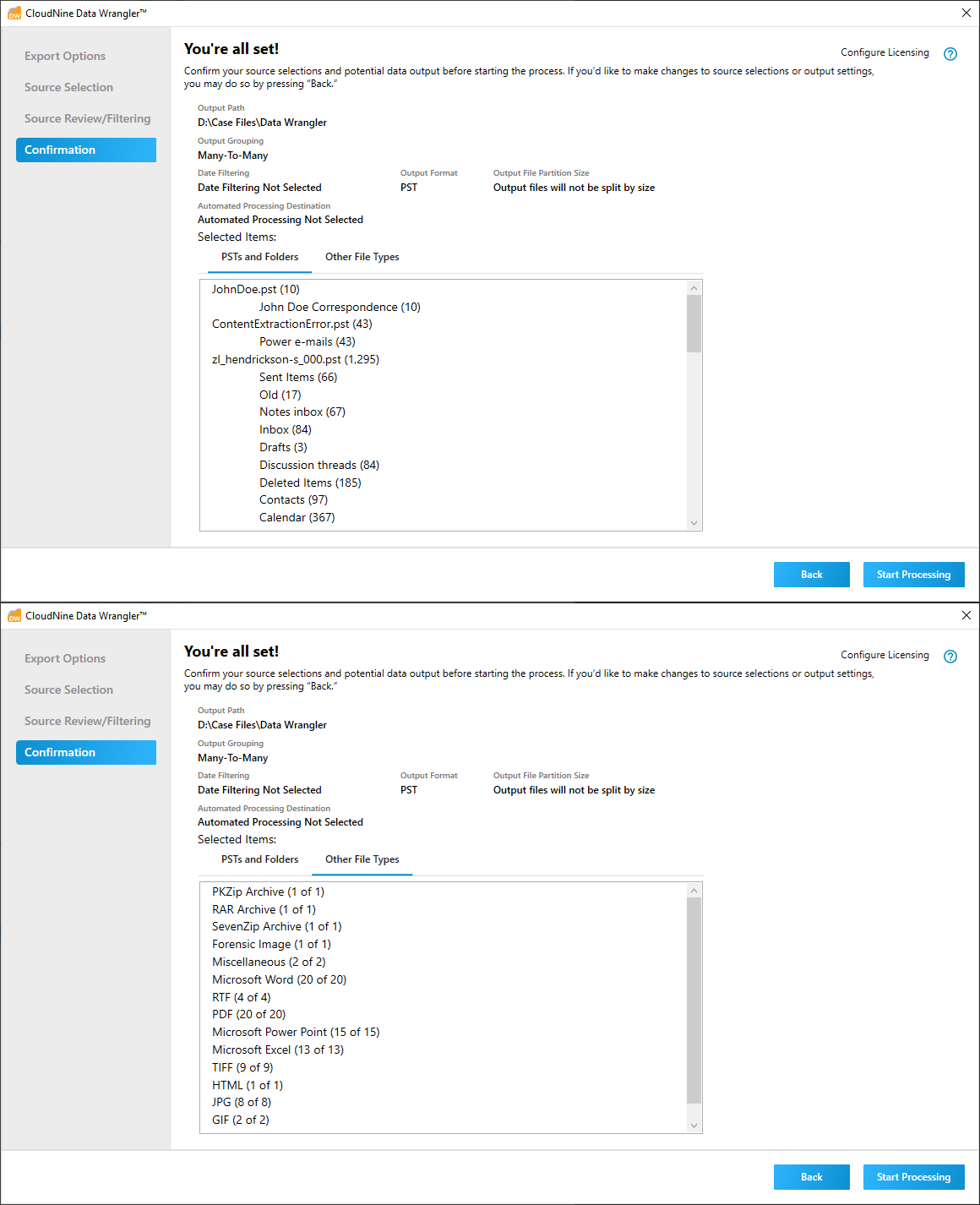 20.When you're ready to proceed, click Start Processing to initiate the Data Wrangler export. The export process may take several minutes.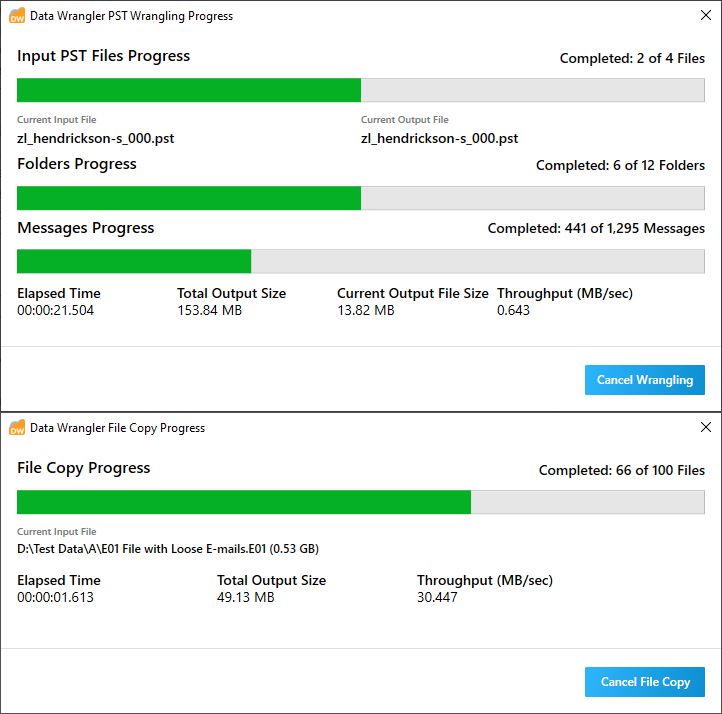 21.Once finished, the Wrangling Completed window will appear. From here, you either can click New Session to start another session, or click Exit to close out of Data Wrangler.