How to send the CloudNine™ Answer Center Team Feedback on a Particular Topic
1.While in the topic, click the Feedback button in the Answer Center toolbar.

i.An email window opens that identifies the topic you are in.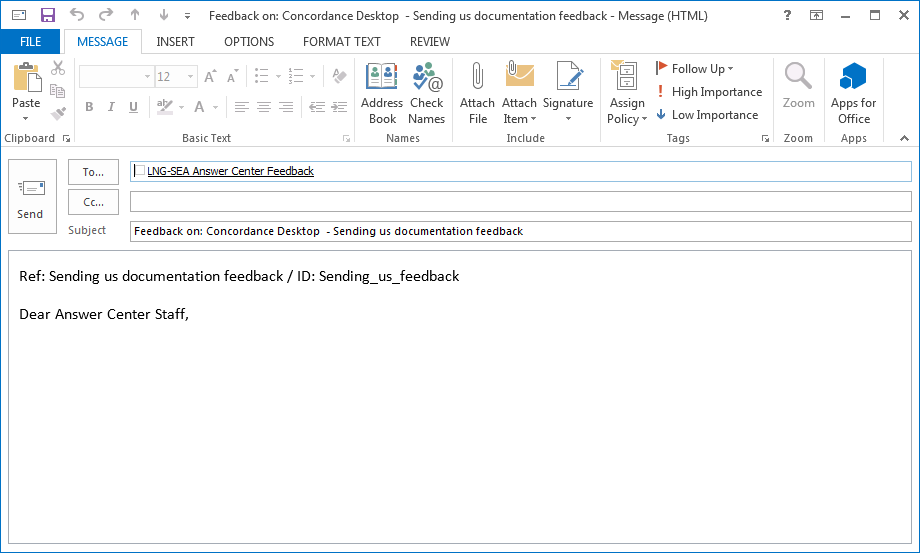 2.Type in your feedback and comments about the topic and then click Send.
i.The email window is already addressed to the Answer Center Team and the topic you are in is automatically added in the Subject line.
This is a great way to let us know if we need to add additional information to the topic, or whether the topic answered your question. In this way, we can continually improve the Answer Center so you can always find the information you need.