You will be prompted for a Serial Number and Activation Code during installation. Please have that information ready. You cannot install Concordance without them.

If you want to purchase new licenses, or cannot find your Serial Number and Activation Code, contact Concordance Support at 713-462-6262 ext. 14 or e-mail concordancesupport@cloudnine.com.
If you have Concordance 10.07 or earlier installed and want to install a newer version of Concordance 10, you must uninstall the older version first before proceeding.

When you uninstall a previous version of Concordance, the CPL and database folders used by the previous version are not removed. If you want to remove those folders, make sure you back them up before manually deleting them.

The default install directory for the Concordance application data files is C:\Program Files (x86)\CloudNine\Concordance 10.
1.Run the Concordance Installer as an administrator (right-click > Run as administrator). You will see a Preparing Setup screen, followed by a Welcome screen. Click Next to proceed.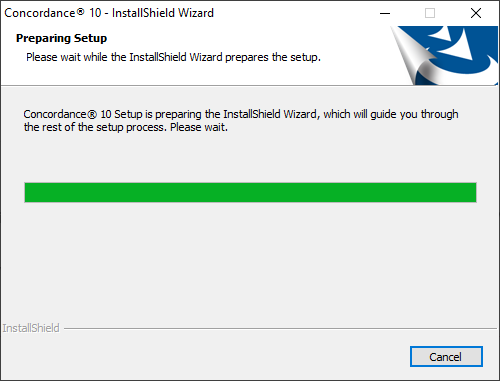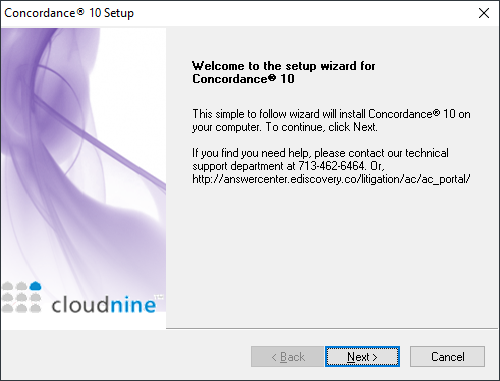 2.You will arrive at the Setup Type screen. For standalone or server installations, select Install Concordance 10 Application from the list, and then click Next.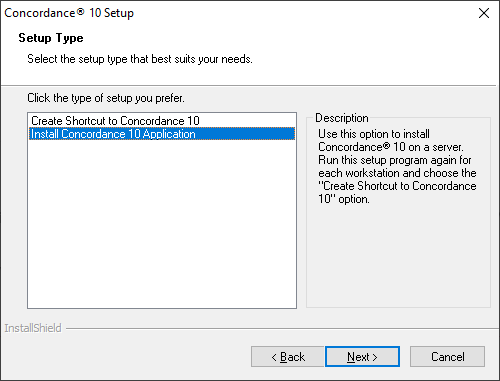 | | |
| --- | --- |
| | If you want to install Concordance Workstation (also called a shortcut installation), please see Shortcut Installation. |
3.You will be prompted for a Serial Number and Activation Code. Enter those values, and then click Next.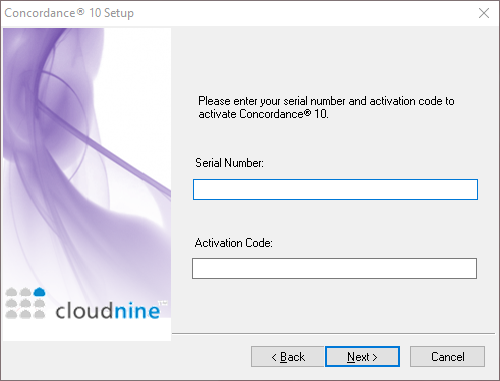 4.The License Agreement displays. Read the information, and select Yes to accept these terms.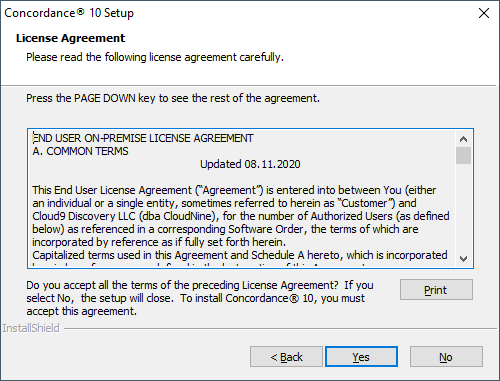 5.On the Choose Destination Location screen, you can select a different install folder by using the Browse button, or click Next to accept the default installation folder.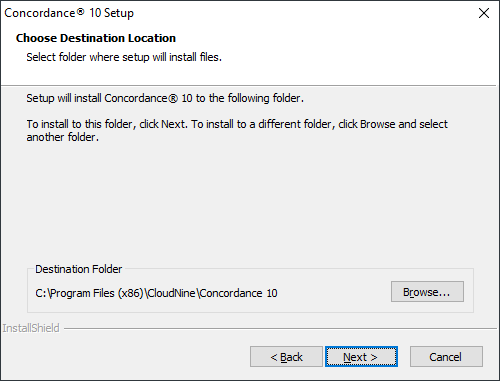 6.At the Start Copying Files screen, you have one final chance to review your installation settings. Click Next to begin the installation.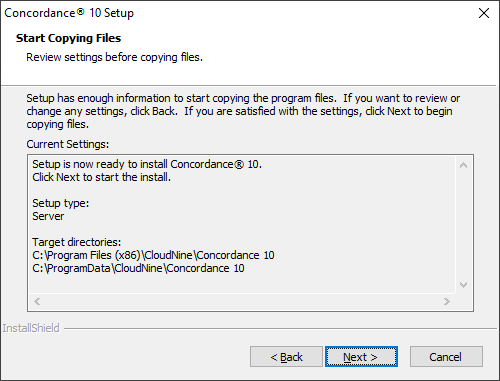 7.A progress screen for the installation will display. Once finished, you will see a completion message. Click Finish to exit the installer.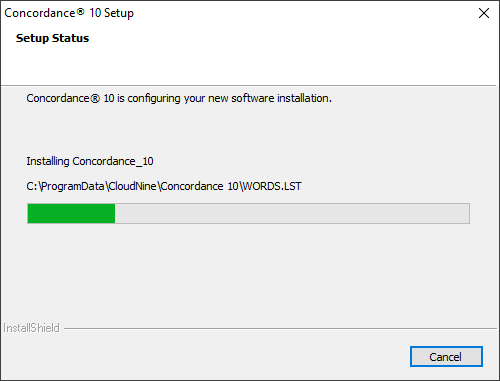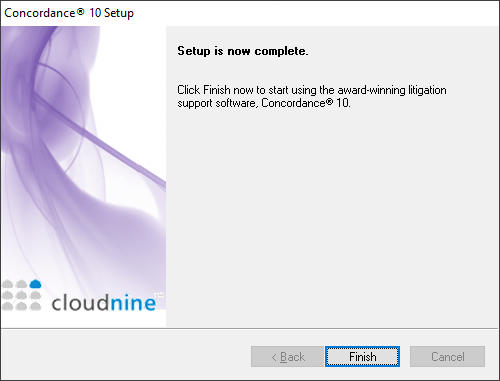 8.You can now use Concordance, or proceed with installing Concordance Native Viewer and/or Concordance Image as desired.